Bergenbier – National Consumer Promo 2017
Background:
For Bergenbier, 2017 brought a new positioning and a new mission: to refresh Romania. After and image campaign and a spring promotion that established the new communication, summer was the perfect moment to consolidate "Refresh Romania" platform and make a statement on The Most Refreshing Beer by deliberately going for Refreshing prizes. So, during the highest consumption months of the year, National Consumer Promo was the best way to transform interest into trial.
Solution:
A promo campaign with relevant prizes for consumers: 3.000.000 beers under the bottle caps and 1 refrigerator full of beers for every day of the campaign (SMS mechanics).
Results:
850.000 entries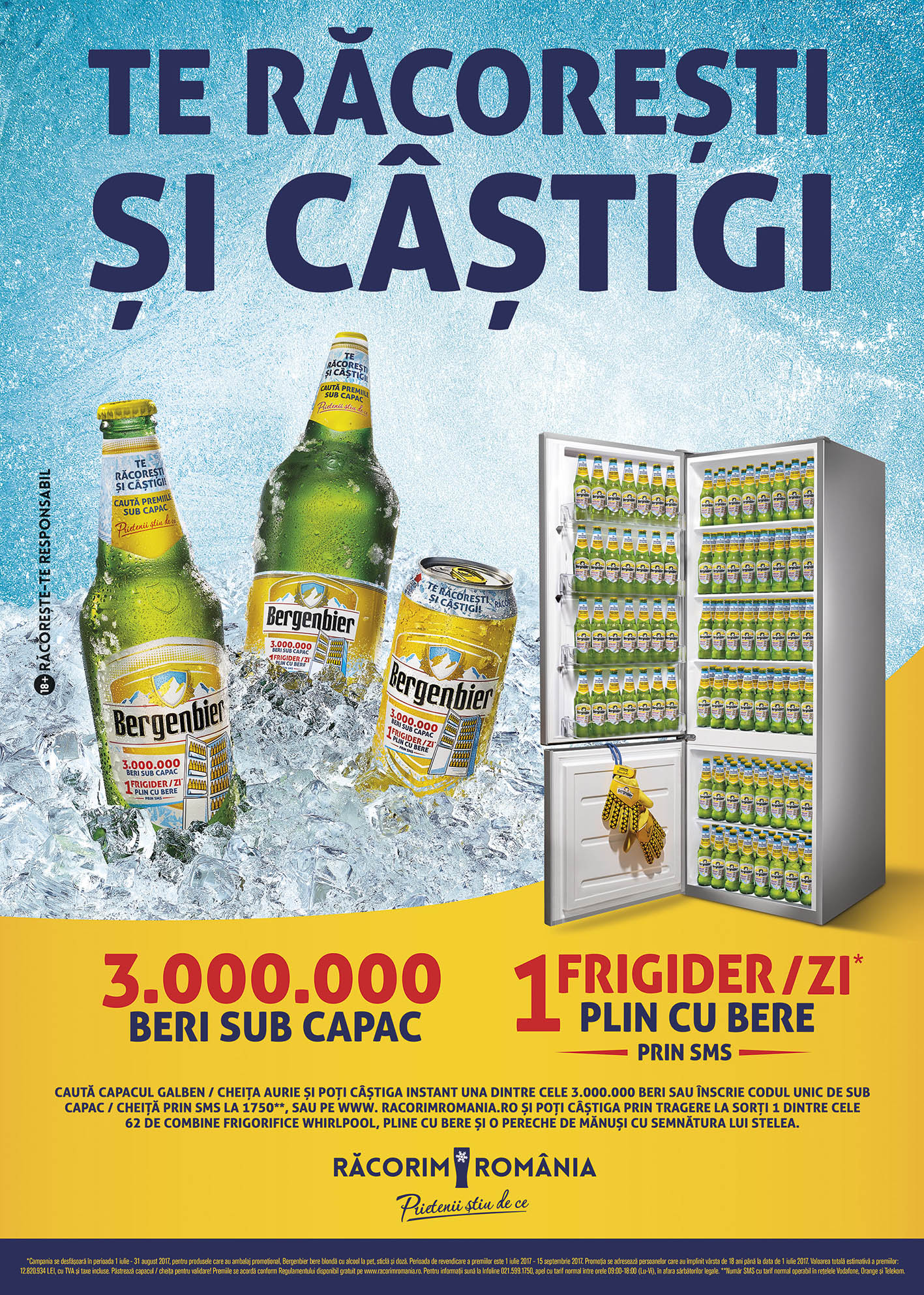 OTHER
WORK