Germina – Rebranding
PROBLEM
Semrom Muntenia, one of the players of the agribusiness market, needed a new and fresh identity that could better reflect the company's mission and values.  
SOLUTION
Well rooted in the Romanian ground, Semrom Muntenia got a new name that needed to express the expertise they have & also the care and attention that they invest in their products & clients: Germina. 
Germina comes from the verb "to germinate", which means to sprout, but also to be the origin of something. In this case, the origin of change, of readjustment, of novelty and freshness. The slogan "Vigor from Romanian earth" and the logo followed the name and became the base for a whole rebranding process. It includes new prints, new website, new tone of voice. 
OUTCOME
Germina looks as young & fresh as the team inside the company. The new identity better translates their mission to help the Romanian farmer to lower their risks and their vision of adaptable and modern agribusiness sector.
Check more here.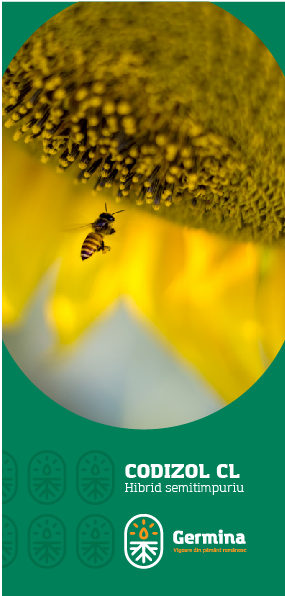 OTHER
WORK