Henkel – Pur Double Decruster
PROBLEM
Pur launched this year a new formula for Pur Power range – against grease and burnt in: Pur Double Decruster.
The client briefed us to create an in-store activation (part of in-store launch campaign) which should be used by promoters to present in a funny way the advantages of the new Pur.
SOLUTION
The agency proposed to the client a game on the tablet – you should clean as many pots you can in a defined time (few seconds) and you instantly win a prize (an apron, a cooler bag, a Delimano pan or Henkel products).
The customers could play the game and win the prize after buying a Pur Double Decruster bottle. Also, after winning the instant prize, the customers could register for lucky draw for the big prize (in Carrefour – a city break in Madrid and a dinner for 2 at a Michelin starred restaurant; in Cora – a city break in Rome and a dinner).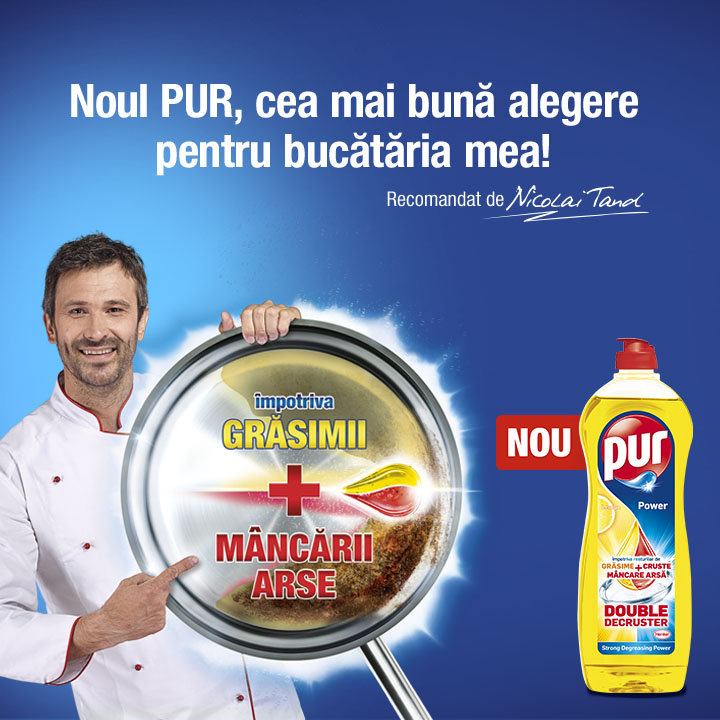 OTHER
WORK