Up Romania – Seasonal Marketing Campaigns
PROBLEM
Every big holiday in Romania is legally rewarded with financial benefits for employers if they give presents to their employees. The challenge was, 3 years in a row, to convince the companies to give up the impersonal presents & choose Up Cadou – regulated gift vouchers from Up Romania. 
SOLUTION
The insights we worked upon are simple: if you want to reward your employees, it usually happens that you will get them the wrong present or just a boring, impersonal one. 
The idea? Up Cadou vouchers transform in exactly what they need. 
The first year we played with rhymes, the next two we played with the visuals, icons & frames, all for keeping the communication platform new and fresh. Every year the umbrella concept was declined in several campaigns during the year: Easter, Child's Day, Mothers Day, Christmas. 
OUTCOME
We transformed a plan informative, B2B campaign into a memorable & consistent communication platform that also localized the new international brand identity.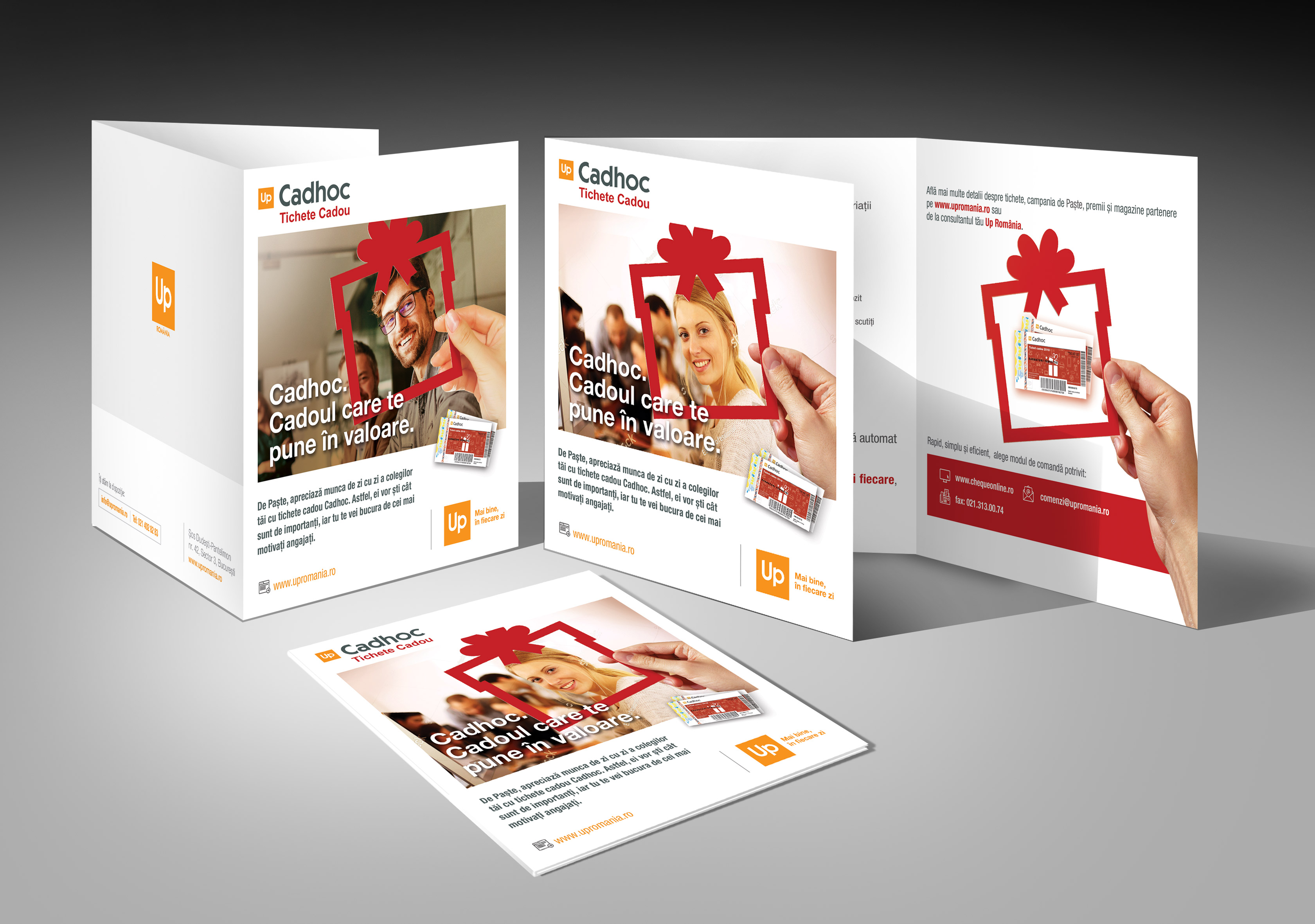 OTHER
WORK